Hardscaping — Drainage and Grading
Water is the homeowner's secret nemesis. A poorly graded lot can send water into your home's foundation or basement, wreaking havoc on the structure. It can erode your topsoil, pool on your lawn, expose tree roots and invite weeds and pests.
Associated Environmental Landscape will help correct poor grading and drainage before they become real issues or correct conditions after they've become problems. We can re-grade areas that need it, level yards and solve problem slopes that plague your landscape.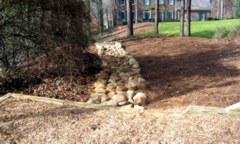 Grading on a small scale or large scale requires the right equipment and expertise. Associated Environmental Landscape has both the grading equipment and the experience needed to properly grade for proper drainage or before construction of patios, walks or driveways.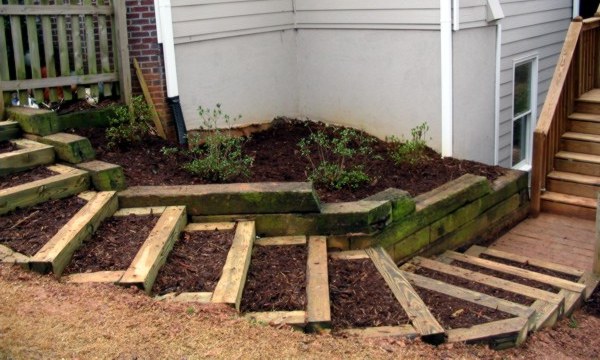 Drainage systems can be put into place to collect or disperse water in a less harmful way. Those spots that flood or collect water during rains and the areas where two slopes meet where water rushes
uncontrollably are good locations for drainage systems. We can recommend design and install the appropriate solution to your problem, whether it'drainage pipe, geotextile, catchbasins, drainage gravel, dry creek beds or other technologies.
Contact Associated Environmental Landscape  today to solve those drainage and slope problems plaguing your landscape and home.