Hardscaping — Stone Surfaces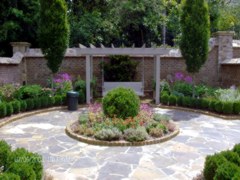 While much of your yard may be covered by lawn or mulch, the most used areas are probably covered with hardscaping (non-plant materials). Patios and decks, walks and drives are all considered hardscaping. We work in any number of materials, some of them include:
Stone
Poured concrete and concrete pavers
Paving stones
Gravel
Pressure treated timbers
Our clients choose Associated Environmental Landscape because we carefully integrate these features into the rest of their landscape. We also do it quickly and efficiently, keeping the rest of your yard neat and clean, and keeping yours costs to a minimum. If you have ideas for your yard, call us today and find out just how easy it is to make them a reality.
Patios and Decks
Outdoor living areas
Gazebos
Walks, drives, curbs, stairways
Contact Associated Environmental Landscape today to get started on your next project.