Landscape and Backyard Water Features
Beach front homes. Lake property. Riverside estates or creekside cabins. Water features make homes and properties special . . . and expensive. They're not making any more waterfront property — but we are!
Associated Environmental Landscape can add water features to virtually any property. Water fountains, koi ponds, waterfalls, and streams enhance the value and enjoyment your home provides.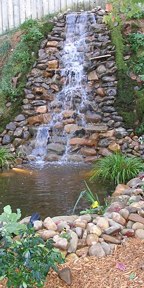 There's simply nothing quite like a well thought out and installed pond or waterfall to create a peaceful and serene atmosphere for outdoor family living. The sound is calming. The water cools the area around it. And your yard has a beautiful focal point for all to enjoy whether you choose a formal or natural design.
No matter what your lifestyle, Associated Environmental Landscape can design and install a water feature to enhance your home and your outdoor living area. From formal pools and fountains to casual koi ponds and natural waterfalls, we can help. And since we are a single source solution, we'll ensure that your water feature integrates perfectly with the rest of your landscape. See some examples of Associated Environmental Landscape created water features in our portfolio.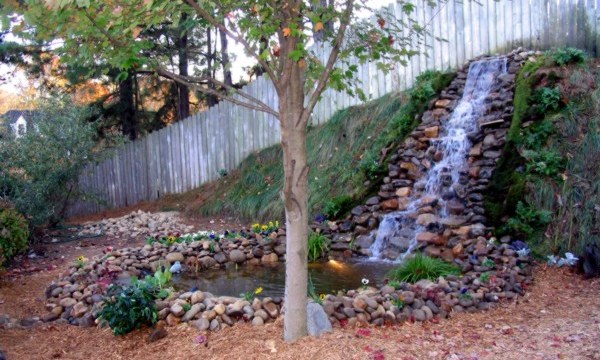 Contact Associated Environmental Landscape  today to get started on on your project!