Hardscaping — Exterior Decorative Lighting
In the theater and in movies, lighting gets its own award categories. In landscape design, lighting is seriously underappreciated. Properly placed outdoor decorative lighting can add drama and dimension to your landscape.
Extend your yard's usable hours with overall lighting
Accent a focal point in your landscape with spot lighting
Help define outdoor living areas with directed lighting
Enhance safety by lighting paths, walkways and driveways
Improve security by lighting secluded areas and discouraging intruders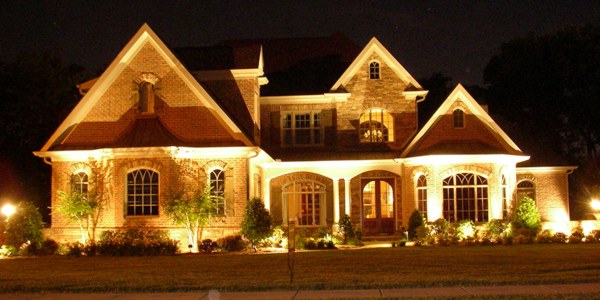 Today's low voltage lighting systems provide great flexibility and adaptability in installation or relocation, and are designed for use in wet locations and exposure to moisture. An added bonus is the lower utility costs associated with low voltage lighting systems. Associated Environmental Landscape can work with you to envision, design and install a landscape lighting system that will provide great value and enhance your outside environment.
Contact Associated Environmental Landscape  today to get started on your lighting project.